Automation
SAXE Group focuses on the pharmaceutical, food and chemical industries. SAXE Groups competence concentrates on equipment for reaction, separation, drying, mixing, material handling as well as automation for the processing industry. For SAXE Group, the requirement for special documentation is an everyday thing. The areas in which SAXE Group operates are primarily Denmark and Norway.
Automation is a key word in many aspects of the industry today. Replacing RSW is an important factor for many companies and especially for the workers and for the profitability of the company's product.
In order to support this development we are proud to say that ONE OF THE key competences in the group lies in this exact area. 32% of the people employed in SAXE group has their primary field of work in automation. We hold a total of 12 in design, 5 in project management, 6 in construction and 6 in support and spare part. Apart from this, many different parts of the groups other companies function as sub suppliers for the machinery for automation.
SAXE Groups competence within robotic systems is unique in the Scandinavian area. Through a long period, SAXE Group has built up experience with robotic systems, which benefits customers in all industry segments.
SAXE Group develops and builds all imaginable forms of automation into which robots can be integrated. In addition to robotic systems.
MAIN SUPPLIERS OF MACHINERY IN DENMARK AND SWEDEN: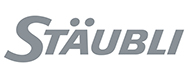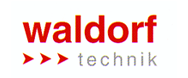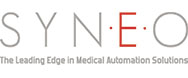 For further information, please contact:

JESPER THOMSEN
AREAS:
Automation, 6-Axis robots, AGV, Decoration
MORTEN MØLLER
AREAS:
Automation, 6-Axis robots, IML Systems
KASPER BAASTRUP HAUN
AREAS:
Automation, 6-Axis robots, IML Systems
VOLKER DREWER GUTLAND
AREAS:
Automation, 6-Axis robots, IML Systems